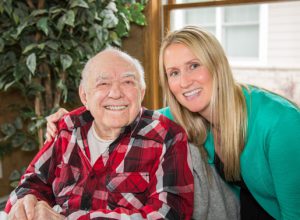 We are proud to be Marquette's only Continuum of Care Community featuring Independent Living through Advanced Memory Care. With spacious residences and a wide variety of services offered by our caring staff, we guarantee the highest quality of care honoring the utmost sincerity and professionalism.
Whether you or a loved one needs help with every day tasks in your own home or you are in need of Independent or Assisted Living options, Mill Creek focuses on offering a variety of choices to allow you to life the life you want.
We offer a full spectrum of services to assist every individual's specific needs. We strive to help each person maintain their independent lifestyle in a worry-free environment. Residents and families can take comfort in knowing that our staff works around-the-clock and is always there to lend a helping hand.
Our Senior Care Options
Mill Creek Commons, Senior Independent Living
Mill Creek Assisted Living
Mill Creek Memory Care
Mill Creek Respite Care
Regional Senior Living Communities
Local Links of Interest
Health Care Information