August 2017
EVENTS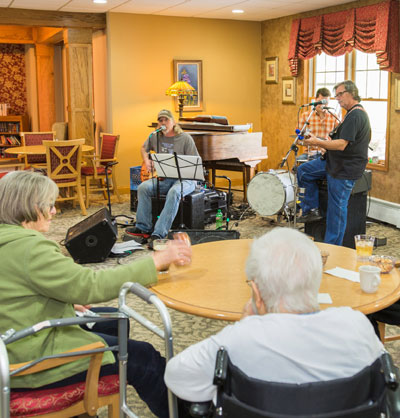 | | |
| --- | --- |
|  August 11th, 2:00pm | Music w/ Jim Almen |
| August 13th, 3:30pm | Music w/ Bob, Jerry and Dale |
| August 15th, 12:00pm | Annual Day Trip! |
| August 17th, 2:30pm | Music w/ Jim |
| August 22nd, 2:00pm | Oscar's Ice Cream Truck |
| August 24th, 2:30pm | UP History w/ Jack Deo |
|  August 25th, 2:30pm | Dan and Deb |
| August 27th, 12pm | Mill Creek Family BBQ! |
4th Annual Mill Creek Day Trip!
Tuesday, August 15th
12-3pm
We will have lunch at Teal Lake Senior Living Community
Followed by a visit to the Iron Mining Museum
 This event is free and open to all Mill Creek
Residents and Family members!
Please RSVP by August 7th at the front desk
or by calling 225-5512
—————————————-
Treats for a Cause!
Tuesday, August 22nd
2-3pm
Purchase a frozen treat from Oscar's Ice Cream truck
and help us raise money for the Walk to End Alzheimer's. He
will be donating a portion of the proceeds to our Team!
—————————————–
Mill Creek Family BBQ!
Sunday, August 27th
12-1pm
Bring the family down to Mill Creek and join us for a
complimentary BBQ lunch! We will be grilling burgers,
brats, hot dogs served with all the fixings!